Guillermo del Toro's Cabinet of Curiosities
Netflix
Season 1
Bizarre nightmares unfold in eight tales of terror in a visually stunning, spine-tingling horror collection curated by Guillermo del Toro.
Lot 36
An ex-vet buys storage locker contents to pay off debts, but buys more than he bargained for when he purchases a lot owned by a strange old man.
The first episode of the series is probably one of the weakest. Tim Blake Nelson feels wasted in this episode and everything that he does is just to emphasize the fact that he is a bad person who should not be liked. The creature effects in the episode are great and there is some tension that works, but at no point did I really care what happened to anyone in the episode, I just wanted to get to the monster.
Graveyard Rats
A grave robber eyes the riches of a wealthy new arrival to the cemetery, but must survive a maze of tunnels — and an army of rodents — to secure them.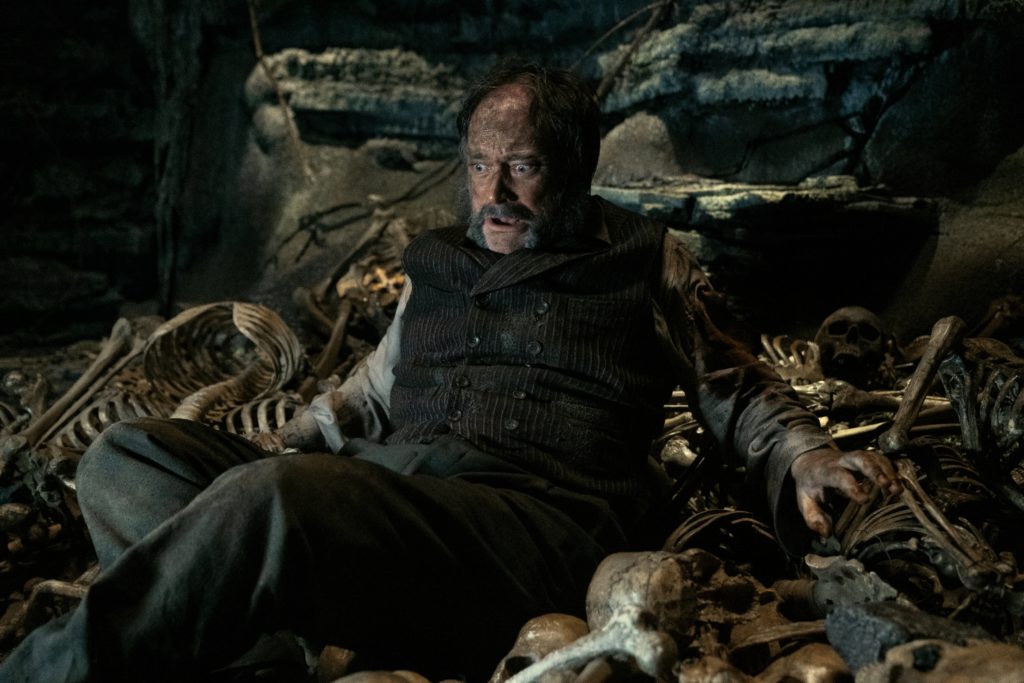 A dark, fun and often funny episode that works brilliantly because of the performance of David Hewlitt. Director Vincenzo Natali brings a light tone to a Lovecraftian tale of eldritch horror while leaving the terror elements intact with both the creatures and the claustrophobic nature of the story.
The Autopsy
A seasoned sheriff investigates a dead body in the woods and calls on an old pal, a medical examiner, to help piece together a series of chilling events.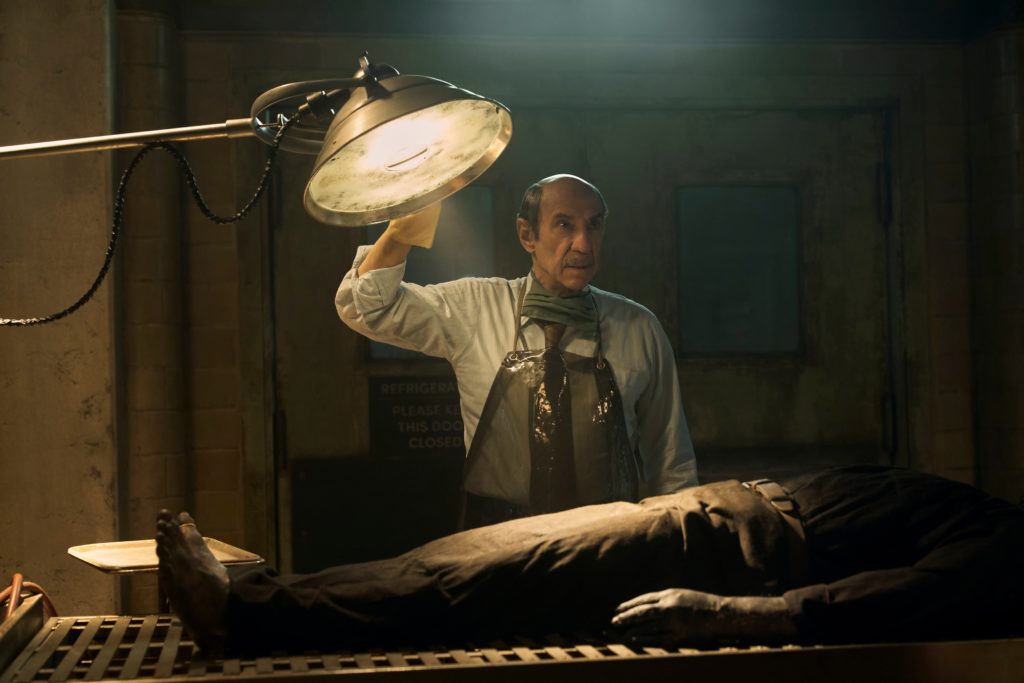 I love the slow build up of this episode. The horror elements take their time to develop and when they arrive, they all work. F. Murray Abraham delivers a fantastic performance that is layered with both fear and determination. He is constantly thinking throughout the episode and the horrors happening around him allow the audience to see him thinking. It helps that the dialogue is great and the setting allows for that dialogue to shine. I love how this episode concludes and how brilliantly all of the events come together.
The Outside
Longing to fit in at work, awkward Stacey begins to use a popular lotion that causes an alarming reaction, while an unnerving transformation takes shape.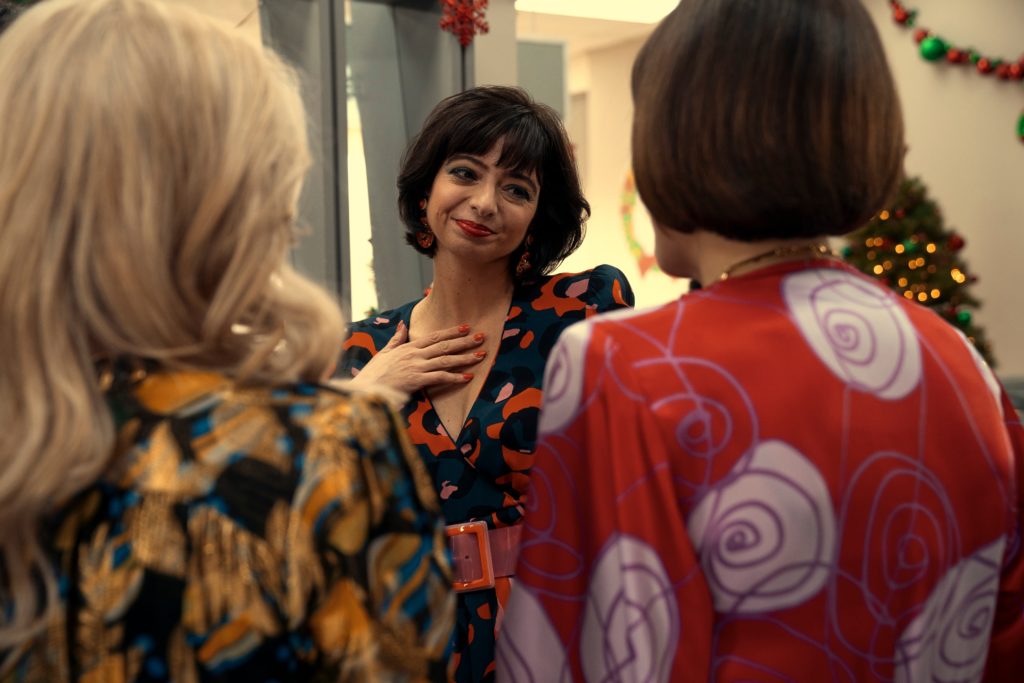 This is definitely a lighter episode of the series, but it still has great horror elements and humor as well. Kate Micucci is fantastic in the episode and her attempts to break out her mousy, but ultimate unique and lovable character to become one of the vapid women she idolizes is a horror story in and of itself. There's some great social commentary in the episode as well involving consumerism and acceptance and those themes come through really well with great humor and fun directing.
Pickman's Model
Art student Will meets introvert Richard, whose terrifying works of art begin to have a deeply disturbing effect on Will's sense of reality.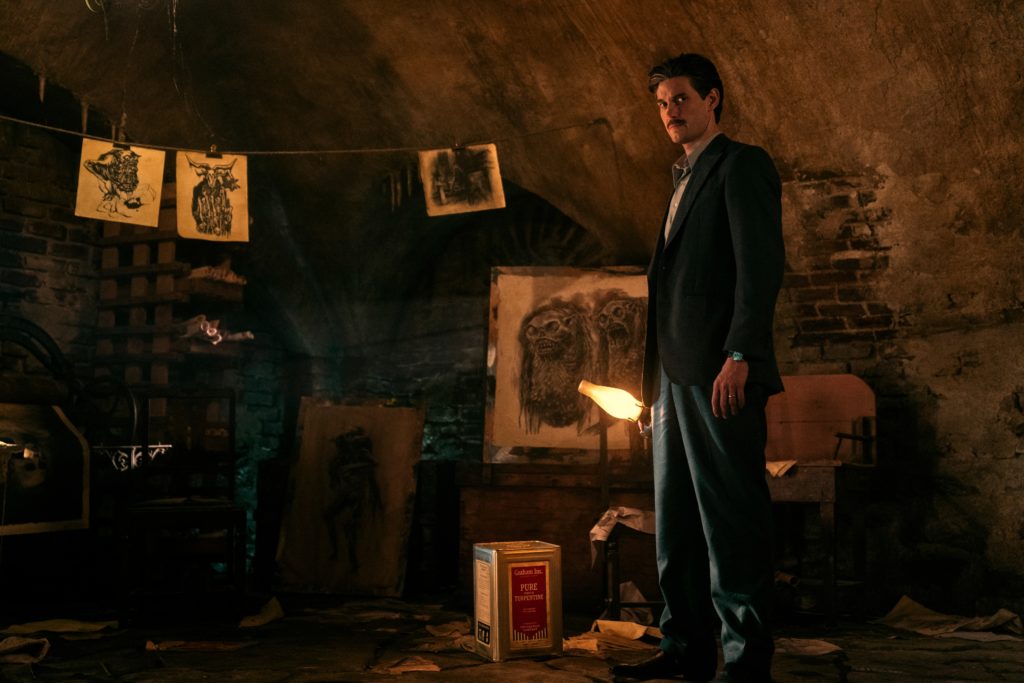 Based on a short story by Lovecraft himself, the themes of madness, monsters and otherworldly horror come through with both awesome creature effects and wonderful acting from everyone in the episode led by Ben Barnes and Crispin Glover. The rising tension throughout is brilliantly done and all of the horror elements and settings deliver a fantastic fantasy of fear.
Dreams in the Witch House
Years after his twin sister's death, a researcher ventures Into a dark, mysterious realm with the aid of a special drug, determined to bring her back.
Another Lovecraft story set in the Victorian era. Great acting throughout and I loved Rupert Grint's obsessive character along with the stakes of the episode. The plot and pacing of the story are a little slow, but the witch Keziah is a great antagonist and the creature effects that brought her to life are wonderful. I even loved the twist ending and how bizarre and strange it was.
The Viewing
A wealthy recluse hosts four accomplished guests at his stylish mansion for a once-in-a-lifetime experience, but their intrigue soon turns into terror.
Peter Weller leads an all star cast as a recluse who invites people of varying fields to his home to unveil something interesting and unique. Unfortunately, nothing in this episode is particularly interesting or unique. There are some entertaining performances, but it's a slog to get through as everyone just eats the scenery pontificating until the finale which is completely uninspired or engaging in the slightest.
The Murmuring
Mourning a major loss, ornithologists Nancy and Edgar flock to a secluded home to study birds, but the house's history reveals heartbreak and horror.
The final episode is a classic ghost story with it's main couple dealing with a personal loss and throwing themselves into their work while the work they're doing masks a message from the beyond the grave. There are great themes of love and loss within the plot and it beautifully parallels the supernatural story happening as well. A great, thoughtful finale bolstered by fantastic performances by Essie Davis and Andrew Lincoln.