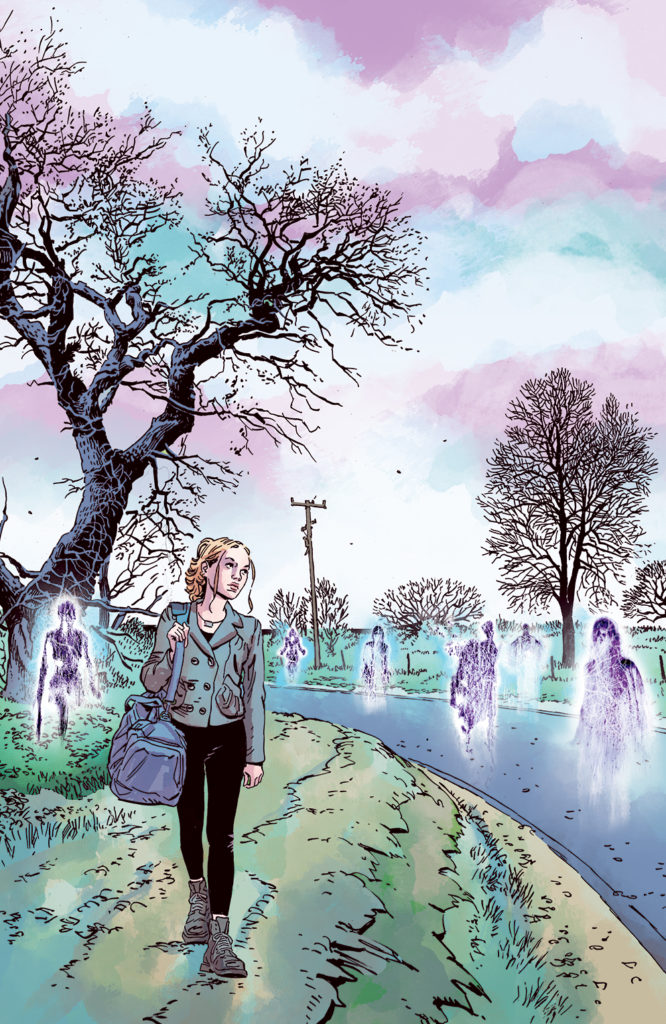 Ghostlore #4
BOOM! Studios
Written by Cullen Bunn
Art by Leomacs
Colors by Jason Wordie
Letters by Ed Dukeshire
The Rundown: Harmony makes a decision about her new power while her father receives a dangerous visitor.
Harmony decides that she is going to take her new gift and go looking for her mother's spirit. Knowing that her father will disapprove, she decides to write him a letter explaining her position.
At the same time, her father receives a visitor at the church. One who seems to know more about him than he realizes. When a new spirit emerges, he listens to her story and discovers that her experience is a danger to him and his attempt to free her from this world gets more dangerous.
The Story: Bunn continues to craft a brilliantly intricate and emotionally engaging narrative in this series and this issue especially. The dynamic between father and daughter continues to be intriguing and how they both deal with their new ability keeps me coming back for more. I really enjoyed the action in this issue as well as the reveals within it. The story is going in some interesting and compelling directions and I am definitely here for the ride.
The Art: Leomacs delivers some beautifully detailed and emotionally engaging art on every page of the issue. I love the visual style of this series and the wonderful contrast between the characters and the scary ghost imagery.