Elvira Mistress of the Dark #6
Dynamite Entertainment
Written by David Avallone
Art by Dave Acosta
Colors by Ellie Wright and Sheelagh D
Letters by Taylor Esposito
The Rundown: Elvira's journey through hell continues as the host needs to get to the big man downstairs to plead the fact that she doesn't belong there. With another push in the right direction, she descends even further into the depths to find more strange and bizarre denizens of the underworld.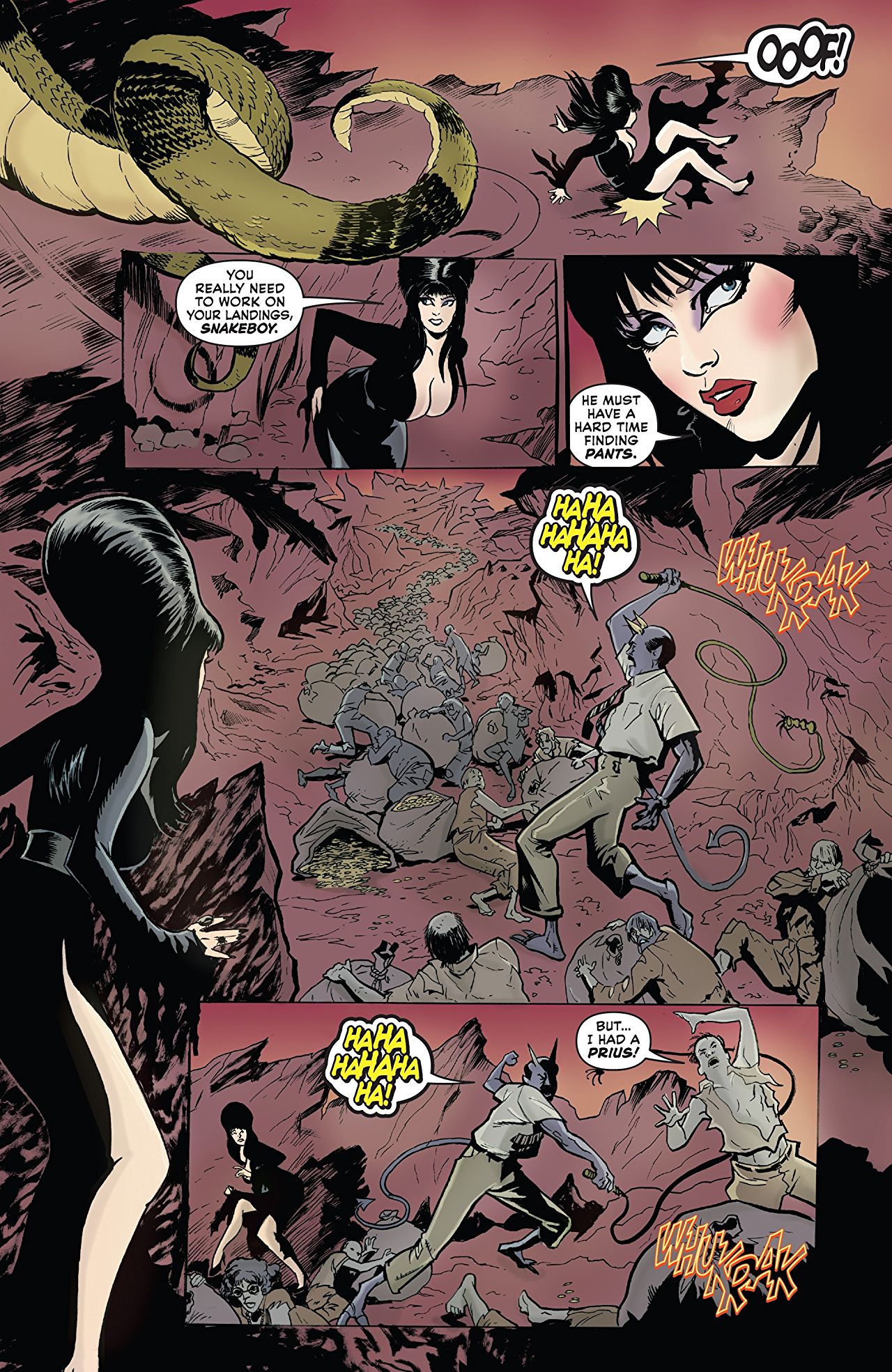 Elvira uses her charm, wit and brains to not only tame a hellhound, but also traverse a Hell Mall with her new traveling companion Glenn. Glenn and Elvira finally find their way to the next leg of their journey and the Mistress of the Dark is going to learn that it just gets more dangerous the further she goes.
The Story: David Avallone continues to imbue this story and the character with all the charm and humor that she is known for. Not only does the story move at a great pace, but taking the time to have Elvira break the fourth wall is always entertaining. Another fun adventure that promises something exciting to come.
The Art: Dave Acosta perfectly captures the look of Elvira on the page and the depiction always makes her stand out among the great looking panels and awesome details.