Last week it was announced that actor Ed Skrein would be taking a role in the reboot of the Hellboy franchise alongside David Harbour, Milla Jovovich and Ian McShane. Today it looks like the actor has dropped out of the role for some pretty specific reasons.
Skrein was brought on to play the character of Ben Daimio in the film. Controversy followed due to the fact that Ben in the comics is Asian. In a callback to recent examples of "whitewashing" of asian characters in films including this year's Ghost in the Shell, the producers were inundated with tweets and comments about the casting. Skrein made the decision to leave the production and sent a letter out explaining his motives.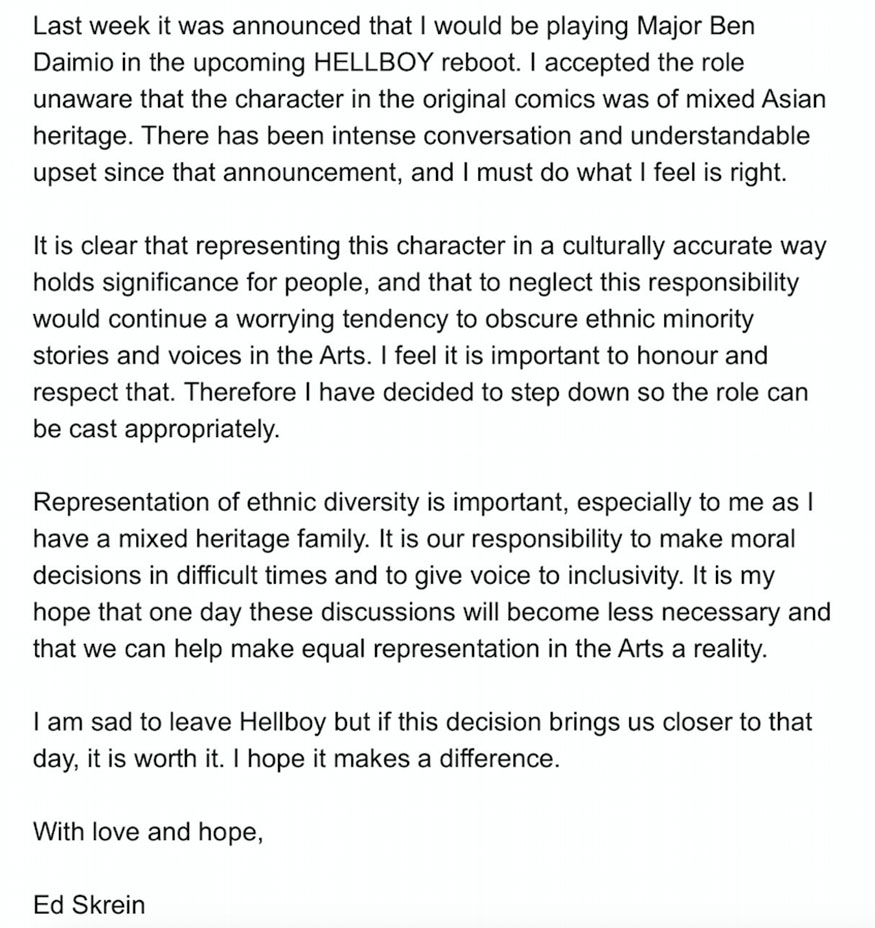 Many are calling the decision bold and respectful to the plight of Asian actors being represented on-screen. No word yet on whether the role has been recast.
Let me know what you think in the comments below.
Follow me on Twitter @superpoweredfan.