Doctor Strange #3
Marvel Comics
Written by Jed Mackay and Amy Chu
Art by Pasqual Ferry and Tokitokoro
Colors by Heather Moore and Fer Sifuentes-Suto
Letters by Cory Petit
The Rundown: Things continue to brew behind the scenes as Strange gets a visitor.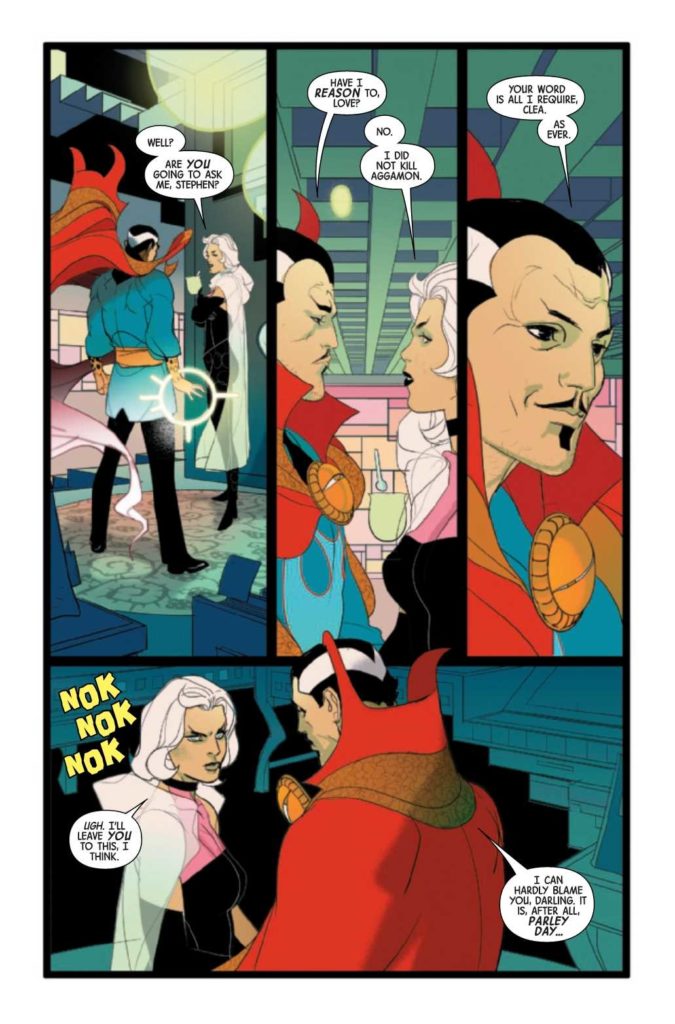 It's Parley Day for Doctor Strange and Dormammu has come to the Sanctum in the body of a worshipper to spend the day with Strange trading verbal barbs at each other. As they discuss their past, one of the pair is unaware that a plan is being hatched beneath their nose.
A second story finds Nico Minoru dealing with the aftermath of being on the run and learning how to wield the The Staff of One. When Dormammu arrives to claim the staff for his own, Nico gets some unexpected help from Doctor Strange.
The Story: Mackay crafts an inventive and entertaining way of looking back at the conflict between Strange and Dormammu while also including an engaging and intriguing subplot that brilliantly pays off. I continue to love the growing conflict behind the scenes as well as the interpersonal conflict teased at the end of the story. The Amy Chu story is great. I love seeing Nico return and her interaction with Strange was fun.
The Art: Ferry delivers some great art in the issue. There is an ethereal quality to the visuals that works beautifully with the story. Tokitokoro delivers some beautifully dramatic and sharp visuals to the second story that I loved.