Doctor Sleep
Warner Brothers
Written by Mike Flanagan based on the book by Stephen King
Directed by Mike Flanagan
Starring Ewan McGregor, Rebecca Ferguson, Kyleigh Curran, Cliff Curtis, Zahn McClarnon, Emily Alyn Lind and Robert Longstreet
Rated R
Struggling with alcoholism, Dan Torrance remains traumatized by the sinister events that occurred at the Overlook Hotel when he was a child. His hope for a peaceful existence soon becomes shattered when he meets Abra, a teen who shares his extrasensory gift of the "shine." Together, they form an unlikely alliance to battle the True Knot, a cult whose members try to feed off the shine of innocents to become immortal.
Mike Flanagan's film does a lot to connect King's sequel to The Shining to the big screen adaptation directed by Stanley Kubrick. It's no secret that Stephen King had issues with the Kubrick adaptation, but the special features in Doctor Sleep showcase a King who, with the help of director Mike Flanagan, reconcile his feelings about the first film and its connection to audiences as the sequel leans into being in the same universe as Kubrick's film.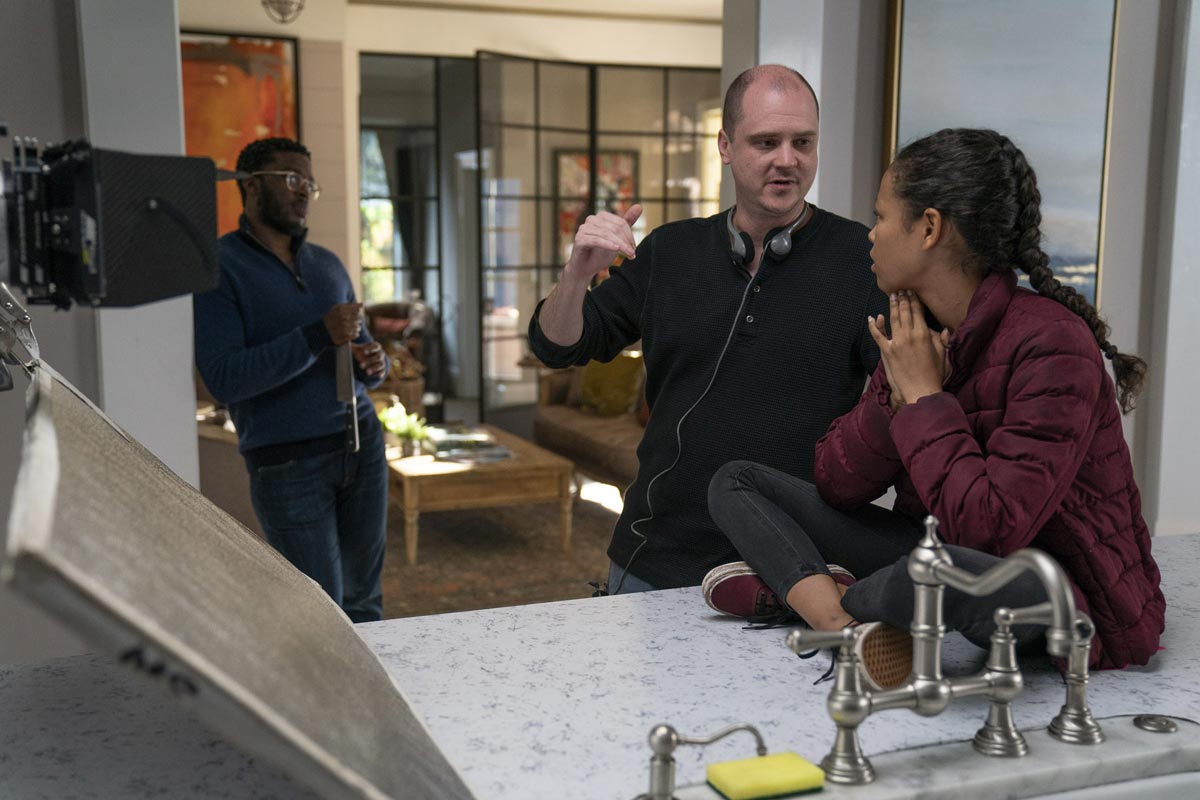 One of the main features of the release is a fully completed and scored Director's Cut of the film which Flanagan calls "more literary". I will be reviewing that separately, but the rest of the special features in the film are compelling and interesting to experience.
Return to Overlook
Mike Flanagan, the cast and crew discuss the legacy of Kubrick's vision and the unique layout and structure of their recreation of the Overlook Hotel. Utilizing plans given to them from the Kubrick estate, the production had six weeks to recreate the iconic location on a sound stage. All of the iconic locations are showcased and the attention to detail makes you appreciate all the work involved in bringing this film to audiences. A great tribute to the visual beauty of the first film and how it influences the cinematic look of Doctor Sleep.
Making Of…A New Vision
Mike Flanagan discusses his love of the book Doctor Sleep and his desire to adapt it. He and Stephen King disucss the character of Danny Torrance and how the film is a continuation of his journey. Flanagan and King also give their opinions on the casting including Abra and Rose the Hat. King discusses how he came up with the idea of the True Knot and more. A fun and interesting short who's highlight is the actor's discussing their ideas about who their characters are.
From Shining to Sleep
Stephen King discusses the curiosity about the fate of Danny Torrance and how it prompted him to write Doctor Sleep. Flanagan equates both The Shining and Doctor Sleep with King's struggles with addiction. King discusses talking aboiut the different place he was in when he wrote the book. A great feature that allows King and Flanagan to talk about how they could bridge the gap between the book and the first film. There was a lot of great information being discussed and the feature deserved longer to explore the themes of the books and films.