Dark Ride #4
Image Comics
Written by Joshua Williamson
Art by Andrei Bressan
Colors by Adriano Lucas
Letters by Pat Brosseau
The Rundown: Summer continues her investigation and a discovery brings new life to the park.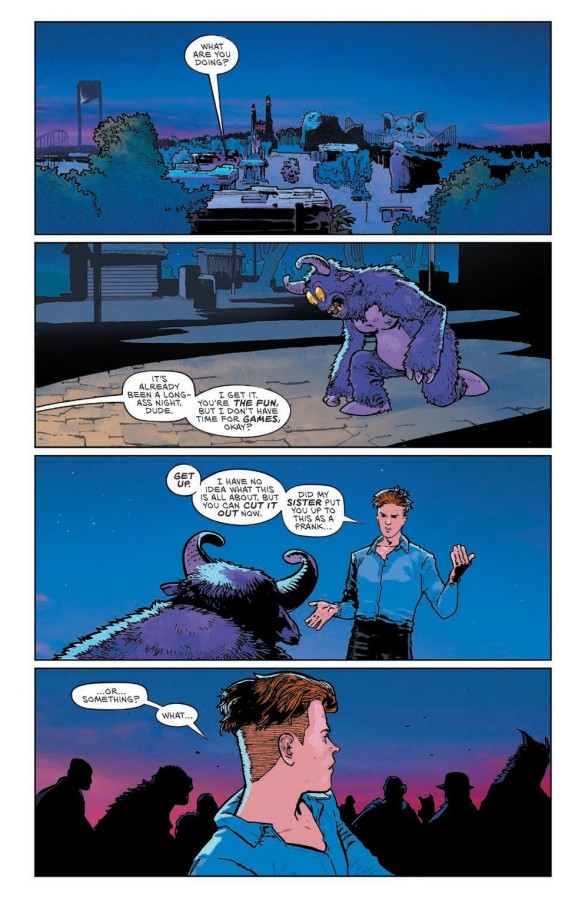 Sam discovers that there is something disturbing going on with the park employees and races to find Summer who has found herself facing a disturbing vision of her dead brother Owen. After running into the very ride he was killed on, she and Sam discover his body. A discovery that will have some unexpected and lucrative consequences for the park and the family.
When Sam confides in his sister, he gets some unexpected understanding. At the same time, Theo the vlogger gets invited to a meeting to get answers. Instead, he finds himself learning some dark truth about the park and that someone within it is closer to the evil than everyone thought.
The Story: Williamson throws some entertaining and engaging curveballs throughout this issue. The story continues to ramp up the tension with great character moments and scares. I love the twists throughout the story and how Williamson is able to create some great surprises within it.
The Art: Bressan presents some beautifully detailed and fun art throughout the issue. I love the gritty look of the world these characters inhabit and how the art brings to life the surprises and plot twists.