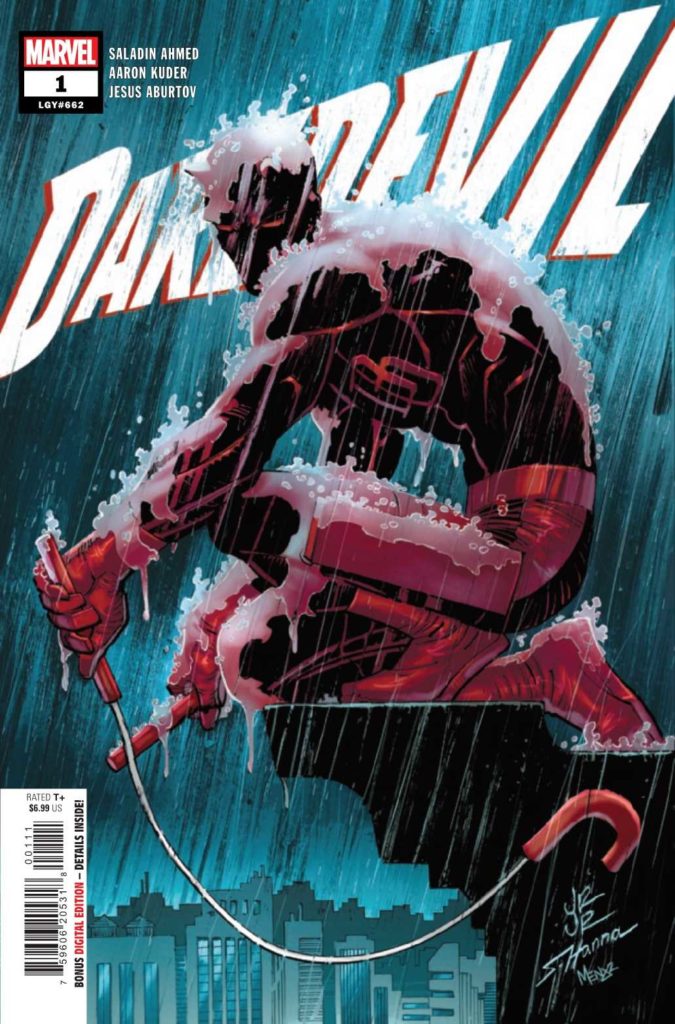 Daredevil #1
Marvel Comics
Written by Saladin Ahmed
Art by Aaron Kuder
Colors by Jesus Aburtov
Letters by Clayton Cowles
The Rundown: Matt finds adjusting to his life difficult when something forces him to unlock his memory.
Father Matthew runs a home for at-risk youth that has been keeping afloat with the help of a generous benefactor. One who watches from the shadows as Matt continues to help the kids while not remembering anything of his past life.
When a dark entity sees that Elektra is watching Matt, it decides to possess her to force Matthew to embrace his past and reject the gift of new life he's been given. An act that will force Matt to remember who he was and fight to protect those he cares about.
The Story: Ahmed crafts an exciting and engaging story for Matthew in this issue. I love the spiritual elements of the story and how Matt is trying to lead his new life while continuing to be tempted by his old one. I also really liked the supernatural elements of the story and how those temptations are manifesting in demons trying to stop him. I liked the final reveals in the story and look forward to seeing what they mean for Matt going forward.
The Art: Kuder delivers beautifully detailed imagery throughout the issue. The art is lively and captures the gritty tone of the story and the city.