In a sign that there might be some significant going on with the Justice League movie than minor reshoots, composer Danny Elfman has been brought in to score the film.
Danny Elfman is the award winning composer of both film and television. He is the composer of the original Tim Burton Batman film along with its sequel Batman Returns. He also composed Spider-Man, Spider-Man 2 and Hellboy II: The Golden Army. He has experience working with Joss Whedon as well having scored Avengers: Age of Ultron for the director.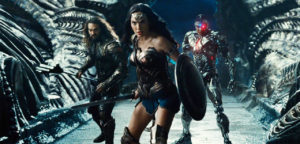 With Elfman coming in to do the score for the film, many are wondering if it is a shift in the tone and focus of Zack Snyder's original vision of the Justice League film. Given the success of Patty Jenkins' Wonder Woman film and its change in tone from previous DCEU films, there might be a significant change coming to the film that is still slated for release November 17, 2017.
Let me know what you think. Are you excited to hear of Elfman's involvement in the score for Justice League? What are some of your favorite Danny Elfman musical moments. Let me know in the comments below.
Follow us on Twitter @superpoweredfan