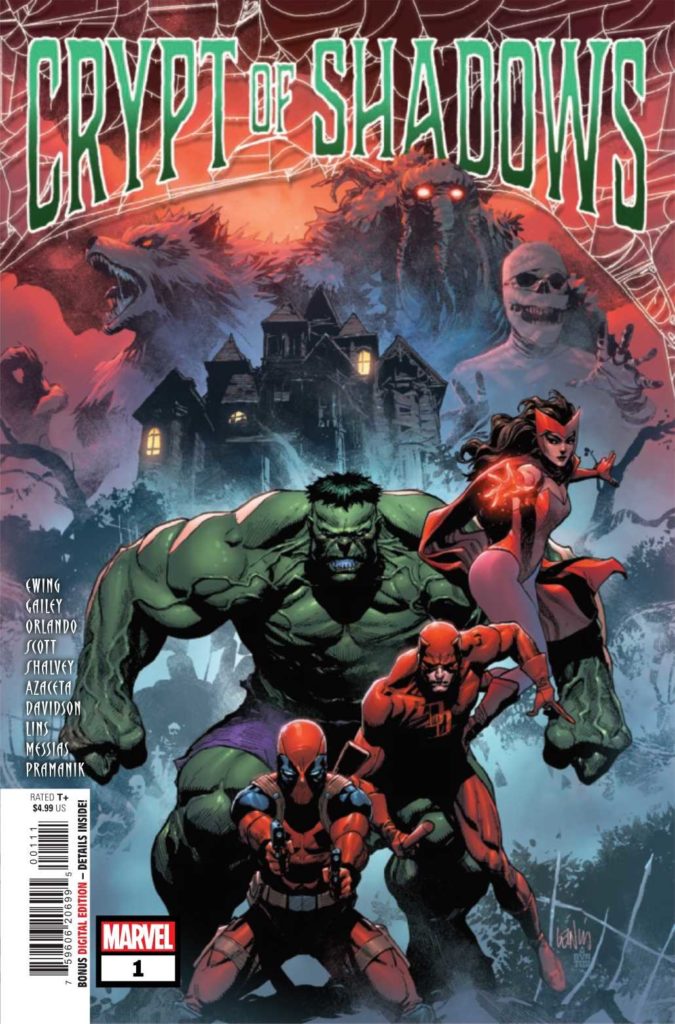 Crypt of Shadows #1
Marvel Comics
Written by Al Ewing, Steve Orlando, Cavan Scott, Declan Shalvey and Sarah Gailey
Art by Paul Davidson, Paul Azaceta, Bevmalya Pramanik, Alex Lins and Eder Messias
Inks by Jonas Trindade
Colors by Rain Beredo, Neeraj Menon, Matt Mille and Michael Wiggam
Letters by Travis Lanham
The Rundown: A dark entity reveals even darker corners of the Marvel universe.
Out of the Shadows
The vampire brother of Doctor Strange tells dark stories from his mirror prison before deciding it might be time to escape and seek revenge.
A great framing story that connects to the others while bringing forth a new threat that I want to see explored.
Brick by Brick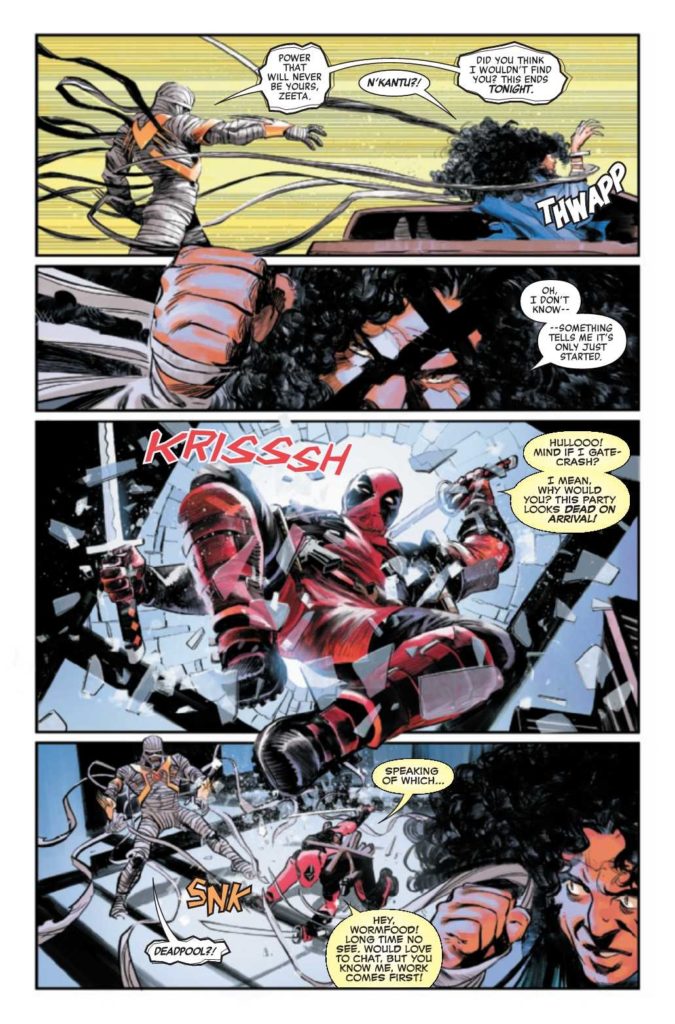 A home destroyed by violence and death is not completely gone as the entity that haunts every brick makes its way to Lotkill to wreak havoc. What is didn't suspect was the town being protected by the Scarlet Witch.
A dark and entertaining story with not only an interesting villain, but an even more interesting resolution.
The Living and the Dead
A dark evil arises to perform a ritual that will give her an army of the dead. The Living Mummy is there to stop her plans, but his mission gets interrupted by the arrival of Deadpool.
A fun and funny short that exemplifies everything both annoying and endearing about Deadpool as a character.
Without Fear
Daredevil fights agents of the Hand for hours before their battle brings them beneath the city where Man-Thing hides in the shadows. But is the creature friend or foe to the man without fear?
A great short story filled with great action and thrills.
A Soul Worth Hunting
The Werewolf by Night hears the sounds of trapped prey and discovers that Kraven the Hunter has trapped the Hulk. Freeing the creature, the Werewolf finds himself fighting Kraven who needs the blood of both creatures for his next plan.
A thrilling adventure with a great team up and awesome action.