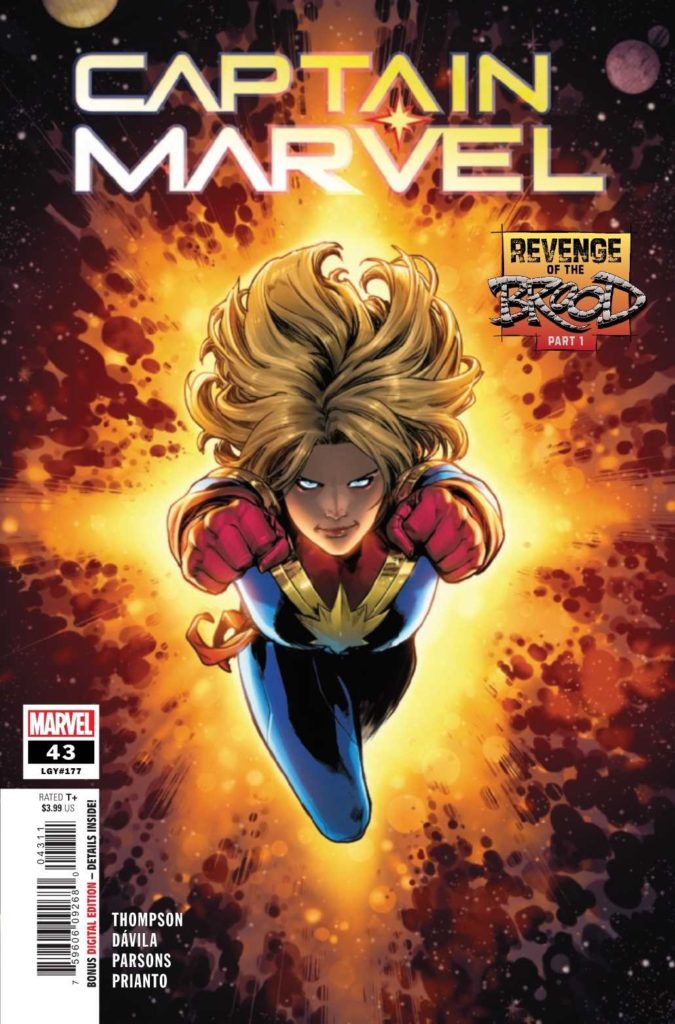 Captain Marvel #43
Marvel Comics
Written by Kelly Thompson
Art by Sergio Davila
Inks by Sean Parsons
Colors by Arif Prianto
Letters by Clayton Cowles
The Rundown: Carol gets multiple distress calls and needs to call in some help.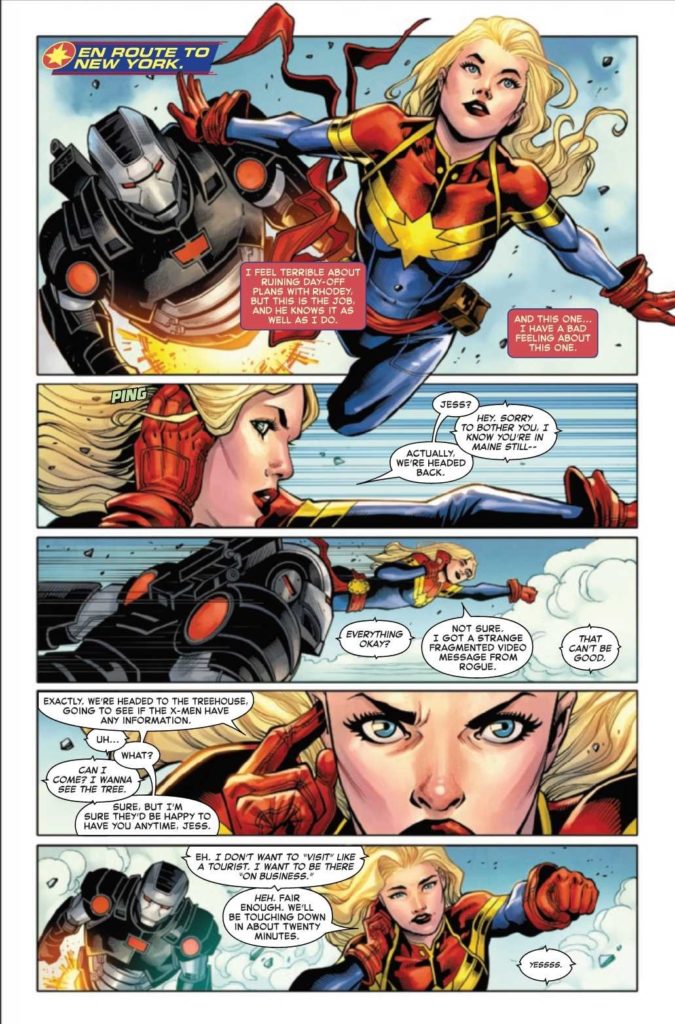 Carol is trying to spend some time with Rhodey when she receives a distress call from Rogue. After calling off her vacation, she and War Machine suit up and head to New York to meet with the X-Men. After discovering that the call came from deep space, Carol assembles a team including X-Men and her friends to head into space to look for both Rogue and Binary.
After tracking the last known position of Carol's ship, half the team boards and discovers that there is a Brood on board. After chasing it to the flight deck, they discover that there is something dangerous about this particular Brood.
The Story: Thompson delivers a thrilling and entertaining beginning of a new arc for Carol. The story has a great mixture of humor, thrills and adventure. Thompson does a great job with the interpersonal relationships between characters and I love how grounded a character Carol is while getting more insight into her and her thoughts. I am excited about this arc and look forward to seeing how it evolves.
The Art: Davila delivers some great art in the issue. The visuals are thrilling, fun and beautifully detailed.