Captain America: Sentinel of Liberty #13
Marvel Comics
Written by Jackson Lanzing and Colin Kelly
Art by Alina Erofeeva
Colors by Nolan Woodard
Letters by Joe Caramagna
The Rundown: Steve Rogers tries a new tactic as White Wolf escalates his invasion plans.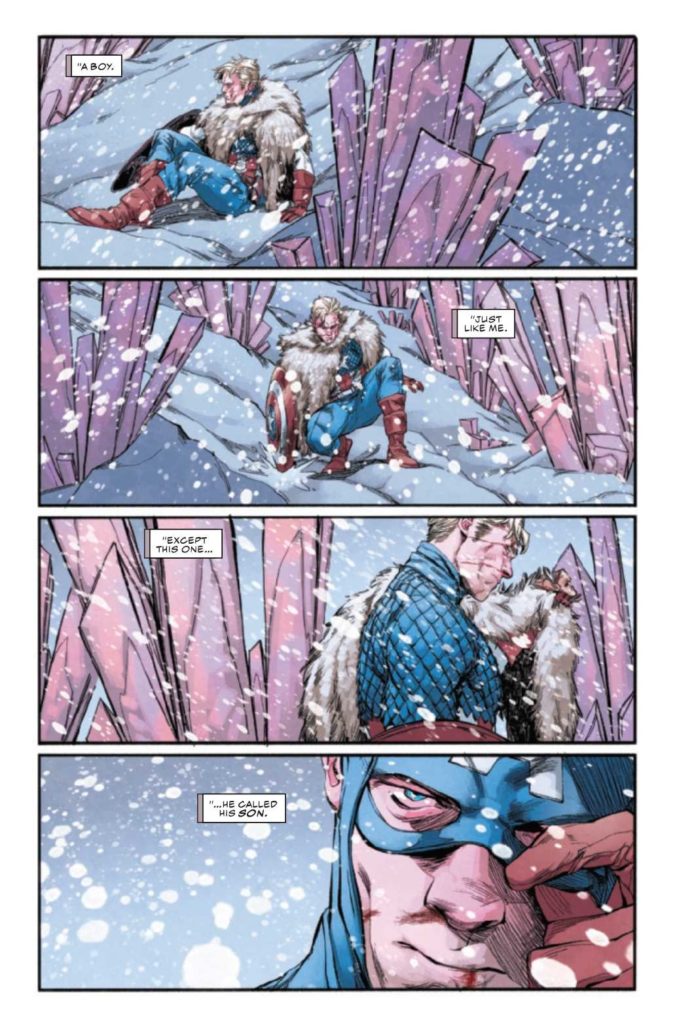 White Wolf believes that Steve Rogers is beaten and that Sam will fall soon to his forces. Bucky reminds him of the resilience of Captain America before confronting the other members of the Outer Circle with the next part of his plan. A plan that will lead to a tense showdown between Black Widow and Peggy Carter.
At the same time, Steve emerges to defend his friends and apologize to Sam. An apology that will lead to a new understanding between the heroes as they become more resolved to take the fight to White Wolf and rescue Ian.
The Story: Lanzing a Kelly provide an intense, action packed story for Steve and Sam in this issue. Not only did I love the way the characters come together, but also how complicated the dynamics between Bucky and Peggy have gotten. I like that everyone is dealing with something personally significant among the bigger stakes of the story and the plot builds beautifully on the race to the final confrontation.
The Art: Erofeeva delivers some beautifully detailed art throughout the issue. I love the visual style of the action and how the action scenes have as much tension as the interpersonal confrontations within the story.