Blade #5
Marvel Comics
Written by Bryan Edward Hill
Art by Elena Casagrande
Colors by KJ Diaz
Letters by Cory Petit
The Rundown: Blade faces a powerful evil but might not be ready to defeat it.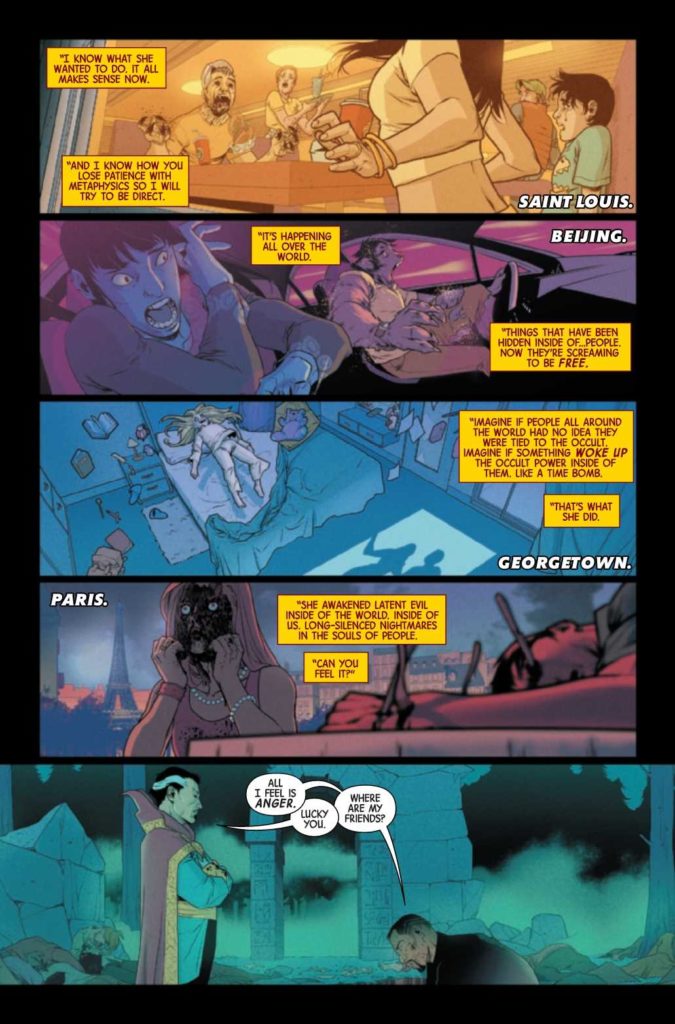 Blade wakes up on a battlefield covered in death and blood where the only person standing is Dr. Strange. Unfortunately, Strange is not there to congratulate Blade, but to show him the abject failure of his mission before showing him what that mission has done to his friends.
After seeing what the Adana has done to Tulip, Blade is itching for revenge. A revenge he discovers will be harder than he imagined. A revenge that will force him to seek out a dark teacher to unlock everything he doesn't know about his own nature.
The Story: Hill takes this story in some fascinating and dark directions. The dark tone of the story is perfect and the humbling of the character works because Blade's personality requires it. There is a great exchange between Blade and Strange and I really loved the scene where he confronts the Adana again and discovers the limits of his own power. I cannot wait to see what happens in the next issue.
The Art: Casagrande delivers beautifully detailed and darkly compelling art throughout the issue. The visual style is engaging and delivers on the action and emotion of the story.