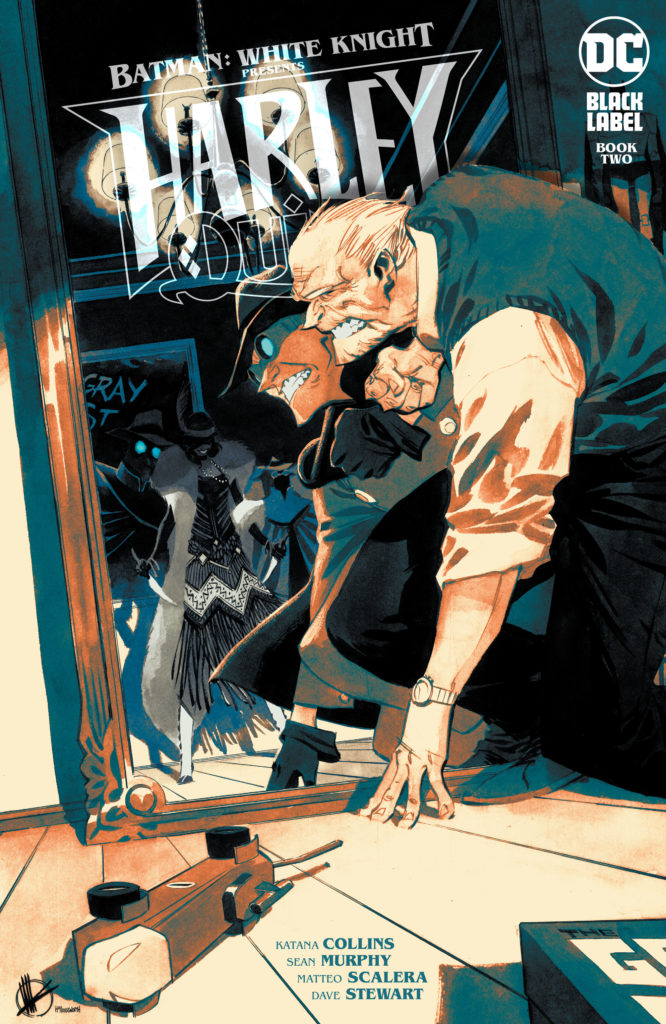 Batman: White Knight Presents Harley Quinn #2
DC Comics
Written by Sean Murphy and Katana Collins
Art by Matteo Scalera
Colors by Dave Stewart
Letters by Andworld Design
The Rundown: Harley will continue to deal with her past as a new villain shakes things up in Gotham.
After following the clues from the crime scene, Harley Quinn dons her old costume and heads to some familiar stomping grounds to confront her replacement. After an intense back and forth between the two women, Harley comes to the conclusion that Neo is innocent before she's confronted by a couple of familiar faces from the old days.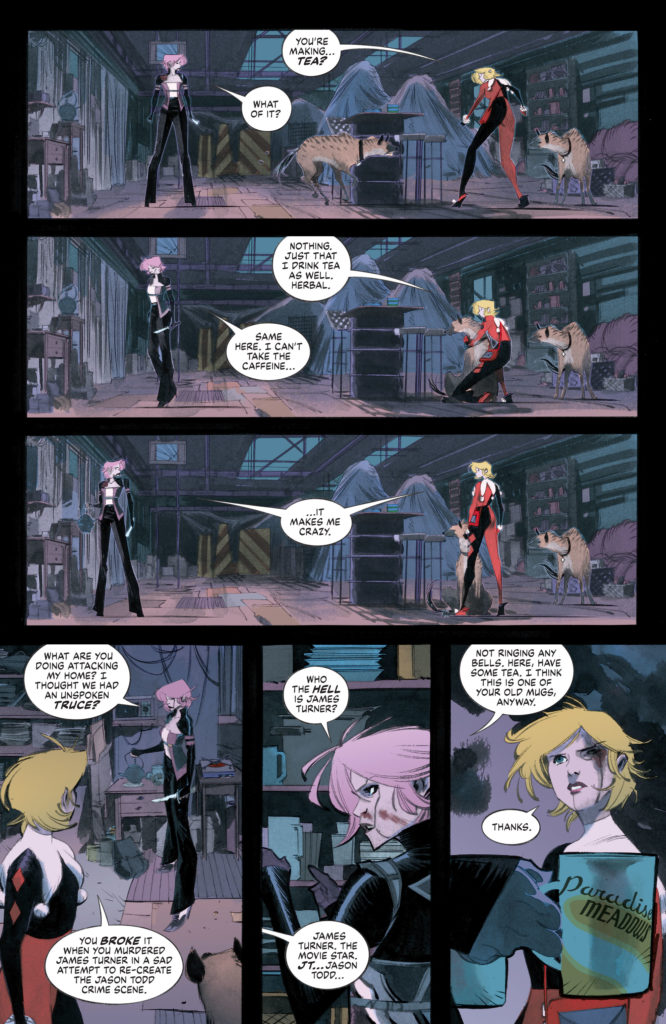 After getting a clue to the new villains in town calling themselves The Producer and Starlet, Harley finds herself teaming with another doctor on the force who is obsessed with her history with the Joker. As she recounts Jack's condition and the events that led him to become the Joker, Simon Trent will find that he might be the dark duo's next victim.
The Story: Sean Murphy and Katana Collins expand the story in interesting ways. One of the more interesting elements is the connection to the world of the animated series and its characters. This was a really great story with engaging character development for Harley and a premise that kept me intrigued as a reader. While there are some elements that feel a little too familiar, the plot and characters are interesting and the mystery teases just enough to keep you wanting to read on.
The Art: Matteo Scalera delivers some beautiful imagery throughout this issue. There are so many great visual moments and the art style captures the tone of the story perfectly.