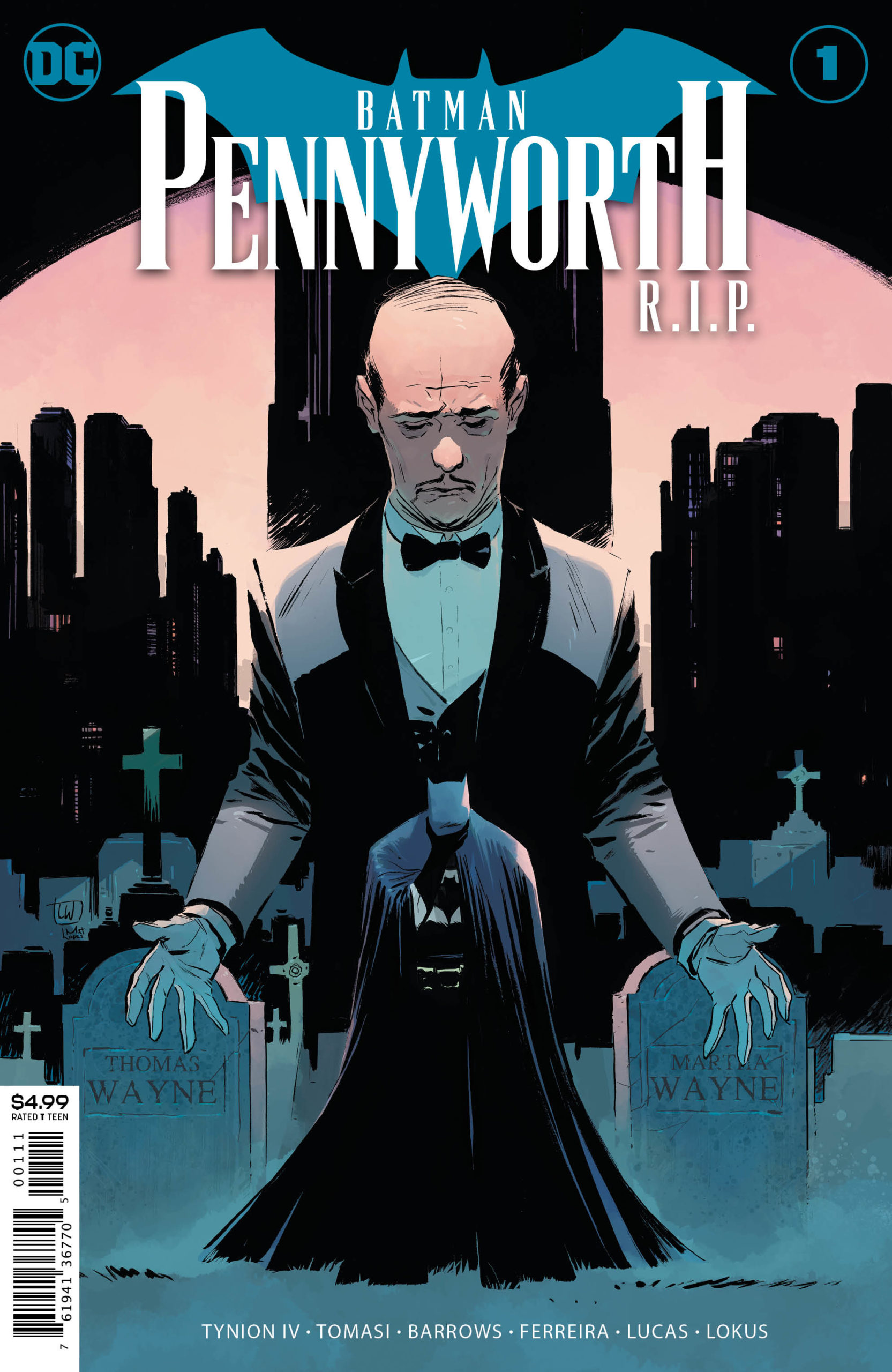 Batman Pennyworth RIP #1
DC Comics
Written by James Tynion iv and Peter J Tomasi
Art by Eddy Barrows, Eber Ferreira, Chris Burnham, Marcio Takara, Diogenes Neves, David Lafuente and Sumit Kumar
Colors by Adriano Lucas, Rex Lokus and Nathan Fairbairn
Letters by Travis Lanham and Tom Napolitano
The Rundown: The original members of the Bat-Family gather to pay respects to Alfred as they each take Bruce to task for his reaction.
The will of Alfred Pennyworth stipulates that in the event of his death, his family would put away their capes and cowls to gather and remember him. At the dedication of the Alfred Pennyworth Children's Hospital, the family does with Bruce giving a speech, Barbara standing by and Damian, Jason, Ric Grayson and Tim looking on. In the aftermath, they meet up at a location cut off from the rest of Gotham to remember the man himself.
It doesn't take long before the stories about how Alfred helped and cared for them transform into indictments about how Bruce is handling things both personally and professionally. It will take one of them to put things into perspective for the man and hopefully, help him move forward for everyone's sake.
The Story: James Tynion IV and Peter J Tomasi showcase the loss of a character who's worth was measured by far more than his role as a servant. Having them gather in the manner in which they did was an excellent plot detail and it was great seeing how each character reacted to the situation. All of the stories were perfectly toned to the characters and their personalities. Having them all lash out at Bruce felt a little heavy handed at times, but the grief and loss are handled well.
The Art: Each artist brings something unique and special to the art in this issue. From the characters to the backgrounds, the art reflects both the character's personalities, but also how they perceive moments with Alfred.