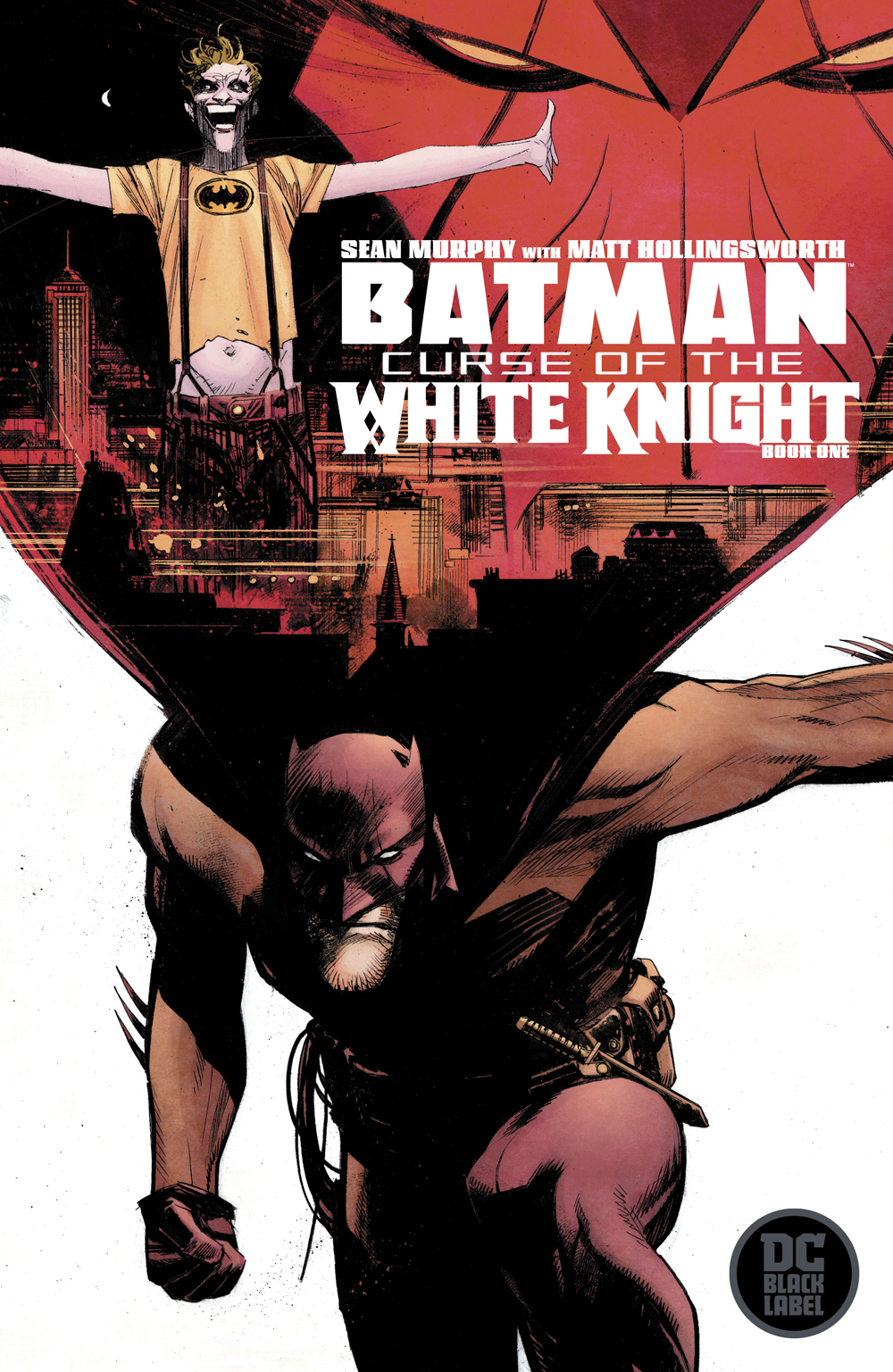 Batman Curse of the White Knight #1
DC Black Label
Written by Sean Murphy
Art by Sean Murphy
Colors by Matt Hollingsworth
Letters by AndWorld Design
The Rundown: An ancient clash between the Wayne's and Arkham's will prompt Batman's greatest enemy to begin a new plan for the city.
Joker has escaped from Arkham Asylum again, but this time he didn't leave empty handed. A story from old Gotham will prompt Joker to reveal one of the biggest secrets in the history of Gotham and he will engage some new help to do it.
At the same time, Batman investigates the break out and how it ties to a secret journal left to him by Alfred. Bruce also has to deal with the fact that Joker's alter-ego Jack Napier might have left a more viable legacy on the city than he ever will.
The Story: Sean Murphy weaves an interesting and engaging tale in this first issue. The dialogue and plot seize you from the first few pages and Murphy takes you on a darkly intriguing ride through both the dark history of Gotham but also through the journey of a Batman who doubts both his mission and its effectiveness. The fact that his greatest enemy could have been a more effective hero for the city and has left an enduring legacy on the city adds to the drama of the story and the characters.
An introspective dark knight is not a new concept, but Murphy does a great job of making that introspection meaningful because of the lack of Alfred in his life. The story also sets up a really interesting mystery that I want to see unfold.
The Art: Murphy's art is gloriously detailed. Every panel is filled with things that catch the eye and I can't wait to see how the art evolves with the story.