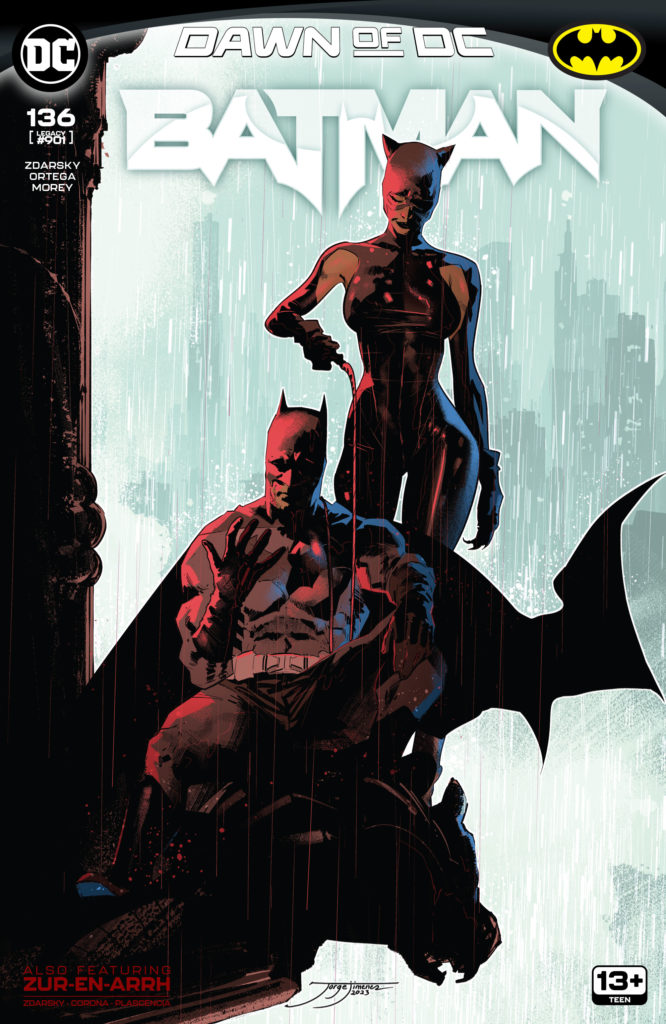 Batman #136
DC Comics
Written by Chip Zdarsky
Art by Belen Ortega
Colors by Tomeu Morey
Letters by Clayton Cowles
The Rundown: Batman's return to Gotham will showcase both the good and bad of his mission.
Batman has returned to his Earth and is dealing with not only the loss of his hand, but the realization that he is not where he needs to be physically. Something he discovers too late when he goes up against the Penguin's kids and barely makes it out alive.
At the same time, his family tries to determine if he is okay and he refuses to tell them that Zur En Arrh continues to plague his mind. He also discovers something about Selina that prompts him to seek her out before getting an alert from the mansion that forces him to discover who has broken in.
The Story: An entertaining and dark story that teases some interesting character changes and problems for Batman to overcome. The Zur personality continues to be interesting and its effects on Bruce are intriguing. I like that the story brings some of his biggest issues to the forefront and even gives him a momentary moment of peace before stripping it away in his own mind.
The Art: Ortega delivers some fantastic visuals throughout the issue. The art is dark and ominous at times as well as light and engaging at others and both work perfectly for the tone of the story.