Action Comics Presents Doomsday Special #1
DC Comics
Written by Dan Watters
Art by Eddy Barrows, Eber Ferreira and Max Raynor
Colors by Adriano Lucas and Andrew Dalhouse
Letters by Dave Sharpe
The Rundown: Doomsday attempts to take power in Hell and use it to re-enter the world.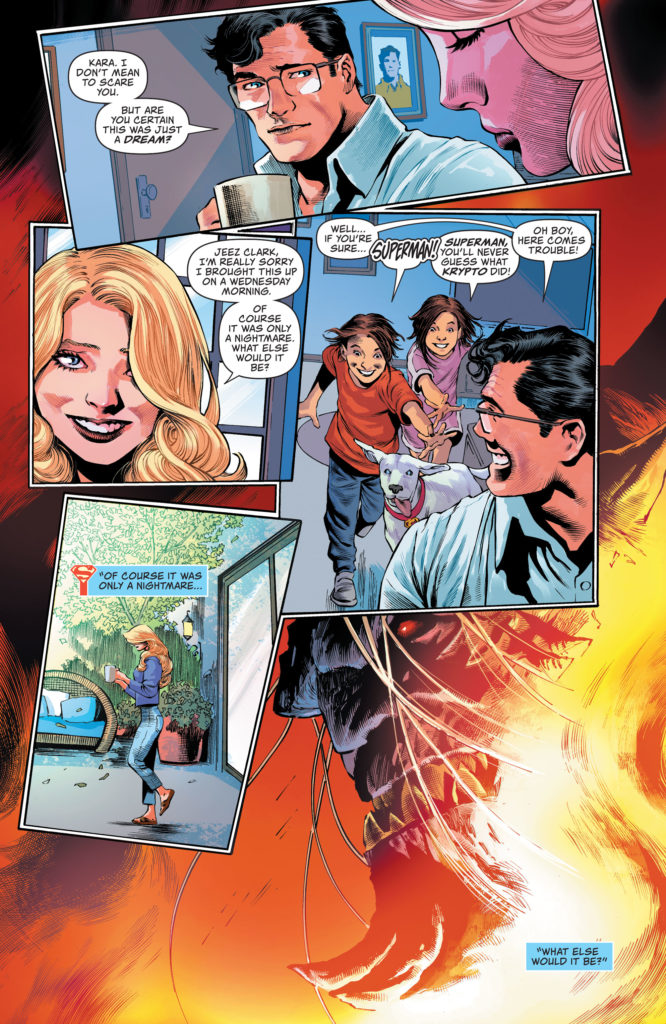 Kara is having nightmares about a dark place and a rampaging Doomsday. When Martian Manhunter arrives to explain that her nightmare is his fault, the pair find themselves being transported to Hell where the ruler of that land sets them on a task to stop Doomsday from converting his followers and using their power to escape.
In another story, Raphael Arce is trapped in another circle of Hell and a demon decides to punish him by showing him the next circle. A move that will backfire when Arce reveals that's exactly what he wants and his own powers will allow him to become a champion in the realm of the damned.
The Story: Watters crafts some interesting stories for the character that have the potential to evolve him past the brute monster he's always been portrayed as. The story makes him calculated in his fury and uses him effectively to create a really interesting potential threat to everyone. The second story crafts an engaging story for Arce as well and allows him a character evolution that I'm interested in seeing more of.
The Art: All of the artists deliver fantastic visuals throughout the issue. The visual styles are perfect for the setting and environment as well as the dark tone of the story.